Two eminent TWAS Fellows will serve on a new Scientific Advisory Board to advise UN leaders on breakthroughs in science and technology, according to an announcement from United Nations Secretary-General António Guterres.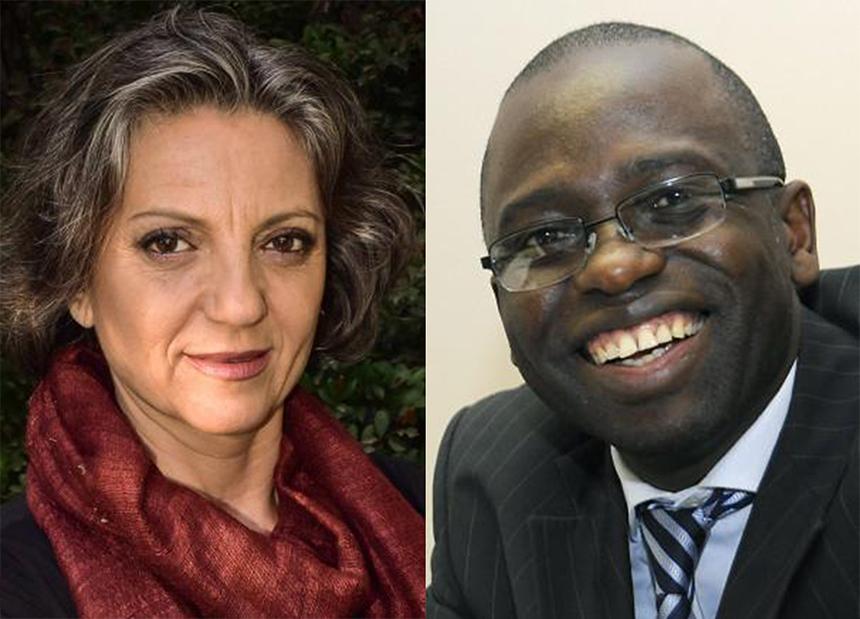 Sandra Díaz is an ecologist at Córdoba National University in Argentina, and a senior principal investigator for the National Scientific and Technical Research Council of Argentina. Her research interest is plant functional traits and syndromes, their effects on ecosystem properties, and their interactions with global change drivers. She is a 2010 TWAS Fellow, and a current member of the TWAS Council, representing the Latin America and the Caribbean region from 2013 to 2016. She will serve on the UN board as an external member.
Tshilidzi Marwala is an under-secretary-general of the UN and the rector of the United Nations University (UNU). He is also an artificial intelligence engineer, and previously held several high-level positions at the University of Johannesburg, including vice-chancellor; deputy vice-chancellor for research, postgraduate studies, and the library; and dean of engineering and the built environment. He is a 2010 TWAS Fellow, and will serve on the board through his role as UNU rector.
According to the UN announcement, the Advisory Board will be associated with a network of diverse scientific institutions from across the world. Its primary objective is to provide independent insights on trends at the intersection of science, technology, ethics, governance, and sustainable development. It will comprise seven eminent scholars alongside the chief scientists of United Nations System entities, the secretary-general's envoy on technology, and the rector of the UNU.
"Scientific and technological progress can support efforts to achieve the Sustainable Development Goals — but they are also giving rise to ethical, legal, and political concerns that require multilateral solutions," Guterres said. "My Scientific Advisory Board will strengthen the role of the United Nations as a reliable source of data and evidence and provide advice to me and my senior management team."
Read a full press release from the United Nations.