Badabate Diwediga, a committed environmental scientist from Togo, won the 2020 TWAS - Samira Omar Innovation for Sustainability Award for his research focused on the relationship between climate, ecosystems and livelihoods. The award is given "For promoting sustainable land management towards agricultural innovation, rural transformation, and climate change mitigation in Africa."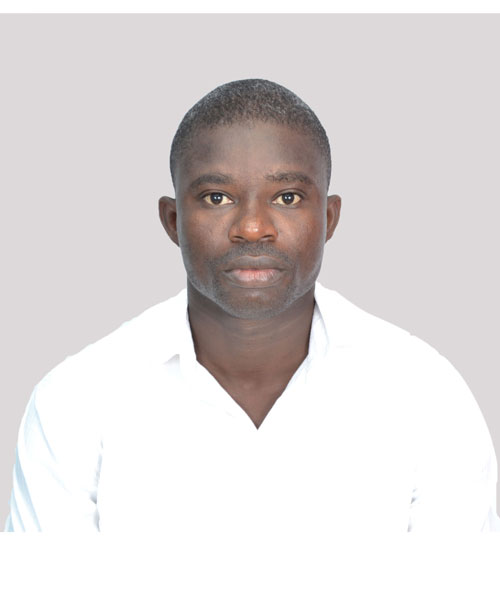 Moved by a passion for nature that he nurtured since his schooldays, Diwediga deepened his knowledge on ecosystems and their function as well as on land conservation, starting with the observation that forest depletion and land overexploitation done for agriculture increase rural poverty and damage the environment. He became an expert on soil conservation and a renowned consultant, active in coaching farmers and spreading information on good agricultural practices.
"When I saw the eligibility criteria of the TWAS Samira Omar Award I thought I could participate, but I probably never thought I could be the winner," Diwediga said. "This award is going to have a huge impact on my career: it gives me more visibility offering opportunities to further develop international collaborations. Also, it's an encouragement to work harder to get more results."
Badabate Diwediga is currently an assistant professor with the University of Lomé, Togo, in the laboratory of botany and plant ecology. He earned his PhD in climate change and land use in 2016, within a German-led programme called West African Science Service Center on Climate Change and Adapted Land Use (WASCAL), which was carried out at the Kwame Nkrumah University of Science and Technology, in Ghana.
With the support of his mentor and supervisor Quang Bao Le, he then started a collaboration with the International Centre for Agricultural Research in Dry Areas (ICARDA) to participate in African and Asian projects on sustainable land management. "I was always fascinated by nature and I wanted to know what is nature," he recalls thinking of his early-career years.
"When I realised how devastating the depletion of forest resources is due to aggressive agricultural practices and wood harvesting for charcoal production, I decided I had to develop —  and teach —  a more holistic view to explain the consequences of such practices on soil capabilities and ecosystems and to introduce a new vision."
His case-study model was the Mo River basin, a subunit of the Volta basin in central Togo where he applied a four-level approach. First, he took records of vegetation growth and losses from 1972 to 2014. Second, he analysed the vegetation structure by building a forest species inventory, to understand the extent of human impact on the basin's vegetation. Third, he quantified the soil carbon and nitrogen content of the upper layer (up to 10 cm), to gain indications about soil's resilience, that is soil's reaction to men's impact.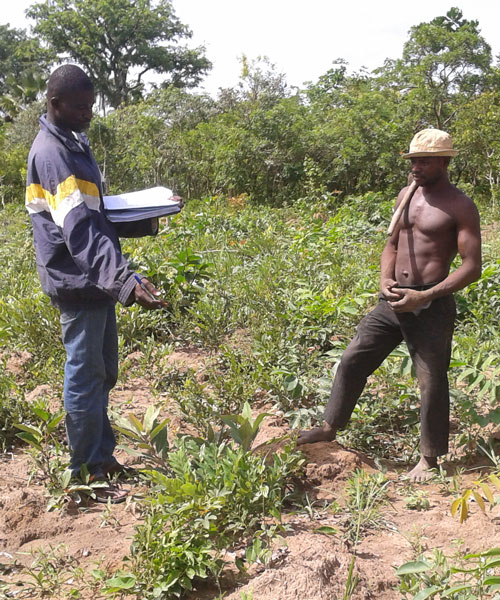 "Modelling has replaced the traditional time-consuming methods of soil monitoring regarding long-term perspectives," explained Diwediga. "And modelling soil erosion is efficient for simulating the extent and intensity of soil erosion, identifying the spatial patterns of sediment sources and deposition sites."
As a fourth step, he applied the so-called RUSLE model (RUSLE stands for Revised Universal Soil Loss Equation) to anticipate possible interventions to suggest not only to local communities but also to other rural communities in Togo. He extended the applications of his research works to Tunisia and Northern Nigeria, where he recently contributed to projects with ICARDA's collaboration with the Federal Ministry of Agricultural and Rural Development of Nigeria.
"Suggestions include simple but efficient methods to oppose soil degradation, such as planting trees on river slopes, avoiding cultivations on the river banks, building stone embankments to contain sediments' deposition," he observed, underlying how these practices —  if well adopted —  can help to fight rural poverty.
Through a collaboration with the Information Technology Enabled Service Ecosystem Management at the University for Science and Technology ETH Zurich in Switzerland and the Association "Etoile Verte" in Togo, Badabate Diwediga is part of a research team carrying out a pioneer study on the adoption of good practices to secure a future for conservation agriculture in Togo.
"We have carried out aerial explorations using a drone, to gain a wider perspective of these multifunctional landscapes around the Village of Donomade in Togo," he explained." Now with the Swiss National Science Foundation-funded project, we are trying to enhance the establishment of the 'climate-smart village of Donomade', a small community of about 600 people who adopt sustainable management practices."
The final outcome is to promote the adoption of soil and water conservation measures that make lands more resilient while sustaining the livelihoods of these smallholding farmers.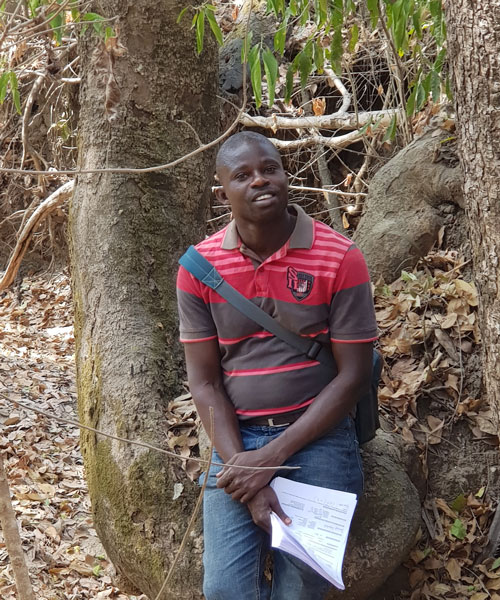 He contributed to a study on the Togolese coffee-based agroforestry system, a traditional conservative agriculture practice in the forest zone of Togo. Coffee and cocoa are important commodities in his country, but farming is not attractive to young workforces, who often opt for other jobs. Also, land-grabbing and climate change worsen the situation.
For his research and achievements, Diwediga is the recipient of other prestigious awards, which include the Green Talents Award 2018 in Sustainability Research of the German Federal Ministry of Education and Research (BMBF) global initiative, and the Chinese Academy of Science (CAS) President's International Fellowship Initiative, in 2019. In 2019 Diwediga was also appointed as a research fellow with the UN Environment Programme - International Ecosystem Management Partnership (UNEP-IEMP) in China.
Today, Diwediga is seen as an authoritative voice committed to urging the importance of creating sustainable socio-ecological landscapes. His strong motivation fuels his wide-ranging interests, as well as his attitude to learning and exploring new avenues to achieve concrete results.
However, his work with the local community stands alone. "I like working with farmers," he maintained. "I was born and raised in rural areas, I like going back to these communities to explain to them what to do, to coach them on adopting and scaling up soil conservation measures. The TWAS- Samira Omar Award will have beneficial effects for the economical progress of this region, as it will strengthen my influence with decision-makers, policy makers and private firms when I promote the integrated management of ecosystems and the sustainable rural transformation."
Cristina Serra
About the TWAS-Samira Omar Innovation For Sustainability Prize
This annual award is named after the TWAS Fellow Samira Omar Asem, and carries a cash award of USD4,000 generously provided by Professor Omar. The prize will honour scientists working in an area relevant to sustainability, recognizing scientists from the 47 Least Developed Countries (LDCs).
About Samira Omar Asem
Dr Samira Omar Asem is the director general and principal research scientist at the Kuwait Institute for Scientific Research (KISR). She has been a TWAS Fellow since 2014 and served as a TWAS treasurer. She is a rangeland manager, certified by the Society of Range Management, California Section, USA, and has extensively contributed to the conservation and sustainable development of renewable natural resources. She is also a member of the Organization for Women in Science for the Developing World (OWSD) and formerly served as vice president for the Arab Region of OWSD. In addition, she is a regional councillor for the International Union for Conservation of Nature (IUCN) West Asia Region. Omar holds a PhD in wildland resource science from the University of California, Berkeley.