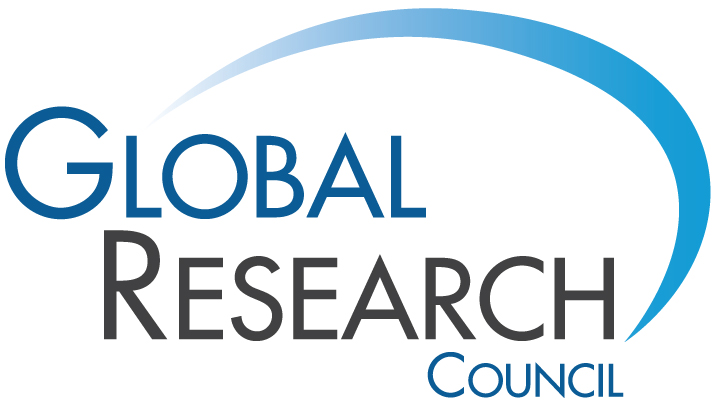 Top executives representing some 70 research funding organisations from around the world will attend the meeting, where they are expected to endorse a "Statement of Principles for Research Integrity" and a roadmap for the implementation of open access publishing.
The Global Research Council (GRC) is a virtual organization comprised of the heads of science and engineering funding agencies from around the world and promotes the sharing of data and best practices for high-quality collaboration among funding agencies. It is currently chaired by the German Research Foundation (DFG) and the Conselho Nacional de Desenvolvimento Científico e Tecnológico (CNPq) of Brazil.
The GRC's 2nd Annual Meeting will take place from 27 to 29 May at the Berlin-Brandenburg Academy of Sciences and Humanities. TWAS Executive Director Romain Murenzi will join the executives of other research funding organizations from around the world who are expected to attend.
To ensure that all voices have a chance to be heard regarding critical open access and research integrity issues, the GRC earlier organized a series of regional workshops. Following a request from the Council, TWAS convened the GRC Regional Meeting for Sub-Saharan Africa in Addis Ababa, Ethiopia, on 29 November last year, hosted by the African Union.
A total of 22 people attended the one-day event, including participants from 17 countries across Africa representing research councils, ministries of science and technology, or other organizations involved in the administration or implementation of national science policies and programmes. They were joined by representatives from DFG, the US National Science Foundation (NSF), the African Union, the African Development Bank, TWAS and UNESCO.
The first working session, "Open Access Publications: Status and Prospects for Africa", was chaired by Daisy Selematsela, executive director for Knowledge Management and Evaluation at the National Research Foundation in South Africa. The session was introduced with a keynote overview presentation from Johannes Fournier, programme director, DFG Division of Scientific Library Services and Information Systems.
Fournier introduced the concept of open access publishing, an idea that has come of age since the internet has become an invaluable tool that has changed the traditional paradigms of dissemination of in general and scientific and technical information in particular.
Discussants who presented their views in the session came from Guinea, Malawi, Zimbabwe and UNESCO.
Discussions centred on how the transition to open access publishing might take place in Africa, especially against the background of limited internet access in certain countries, and lack of funding for research, especially as the business model of many open access journals requires authors (rather than subscribers) to cover costs. The limited implementation of institutional repositories (there are just 58 in the whole of Africa), was also highlighted.
The second working session, "Research Integrity: Principles and Challenges in Africa", was chaired by Shaukat Abdulrazak, Secretary/CEO of the National Council for Science and Technology in Kenya. The session was introduced with a keynote overview presentation from Graham Harrison, program manager of the NSF Office of International Science and Engineering.
Harrison began by defining the scope of research integrity, summarizing important documents and agreements such as the 2010 Singapore Statement on Research Integrity. He noted that research integrity should be based on values such as objectivity, impartiality, openness, and fairness in giving credit.
In addition, he argued that all countries should have adequate mechanisms in place for dealing with scientific misconduct; for training and mentoring young scientists; and for informing scientists that adherence to best practices is a prerequisite for receiving funding.
Discussants in the session came from Benin, Mozambique, Senegal and Tanzania.
Participants agreed that issues pertaining to research integrity are borderless and cross-cutting, but that the case of Africa, with a research system that is still developing, is perhaps a special case for consideration. There is also a need to establish clear principles based on core values and standards – with effective monitoring and evaluation instruments – to ensure research integrity in Africa. The case presented by the National Research Funding Agency of Mozambique was shared as a good example.
The idea of promoting awareness about research integrity particularly among young researchers and scientists should be also encouraged.
Marcel Fouda, inspector in charge of research, ICT and strategic planning at the Ministry of Higher Education in Cameroon, and Ignace Gatare, of the National Commission of Science and Technology in Rwanda, acted as the rapporteurs for the two technical sessions.
Following the Addis meeting, the TWAS Programme Officer, Peter McGrath, attended a meeting of the GRC International Steering Committee in Brasilia, Brazil, in December 2012. He ensured that the views expressed during the Regional Workshop for Sub-Saharan Africa were presented to and discussed by the steering committee, which also included representatives from the other regional workshops.
The International Steering Committee has been tasked with preparing two documents – one a 'Statement of Principles for Research Integrity', the other a roadmap for the implementation of open access publishing – that will be discussed prior to publication at the 2nd Summit of the GRC in Berlin next week.
Peter McGrath, Sara Dalafi