Tshilidzi Marwala, a 2010 TWAS Fellow from South Africa and a key participant in the activities of The World Academy of Sciences (UNESCO-TWAS), was appointed Rector of the United Nations University (UNU), United Nations Secretary-General António Guterres announced on 25 July.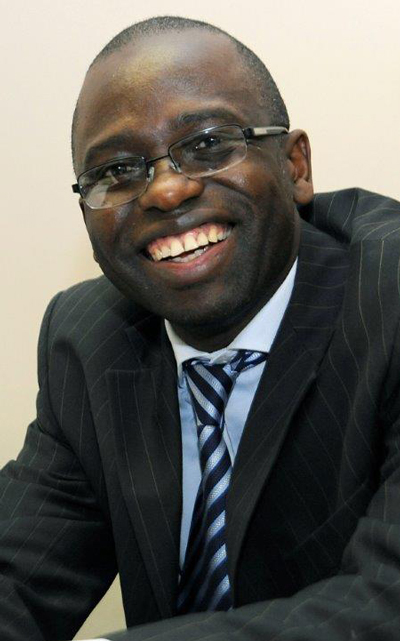 He will step into the role of UNU seventh Rector on 1 March 2023—a role at the rank of Under-Secretary-General. Since January 2018, Marwala has served as Vice-Chancellor and Principal of the University of Johannesburg, in South Africa. He previously was the university's Deputy Vice-Chancellor for Research and Internationalization (2013‒2017) and Executive Dean of the Faculty of Engineering and the Built Environment (2009–2013).
"It is an honour to have been appointed as the Rector of UNU," said Marwala. "Global problems require global knowledge-based solutions. UNU is a key resource in helping to untangle problems such as climate change, development, education, digital inclusion and conflicts. As we work towards a more sustainable future, diverse and inclusive perspectives are fundamental. It is a matter of pride that I represent the global South in this endeavour."
As a TWAS Fellow, Marwala has been deeply involved in the work of the Academy. He is currently the Chair of the Independent Expert Committee for the 2024 TWAS Awards in Engineering Sciences, which is evaluating candidates this year, and served as a member of that Committee also for the 2022 TWAS Awards. In 2021, he chaired TWAS Awards Webinar in Engineering Sciences, Mathematics and Physics.
In 2019, Marwala participated in that year's edition of Trieste Next, an annual science festival held in the Academy's home city of Trieste, Italy. TWAS organized a round table titled "The promise – and risk – of the Fourth Industrial Revolution," and Marwala served as a panellist, offering his perspective about artificial intelligence.
"As a scientist and a visionary leader, Prof. Marwala has a long history of accomplishments in a wide range of fields including artificial intelligence, engineering, computer science, finance, social science and medicine," said TWAS President Mohamed Hassan, who is also a past Chairperson of UNU Council. "He is a strong voice for building scientific capacity in the global South, and for making full use of technology to achieve the United Nations Sustainable Development Goals. I applaud his appointment and congratulate him on his latest achievement."
UNU is a global think tank and a postgraduate teaching organization headquartered in Tokyo. Its mission is to contribute, through collaborative research and education, to efforts to resolve the pressing global problems of human survival, development and welfare that are the concern of the United Nations, its peoples and Member States.
Sean Treacy and Cristina Serra