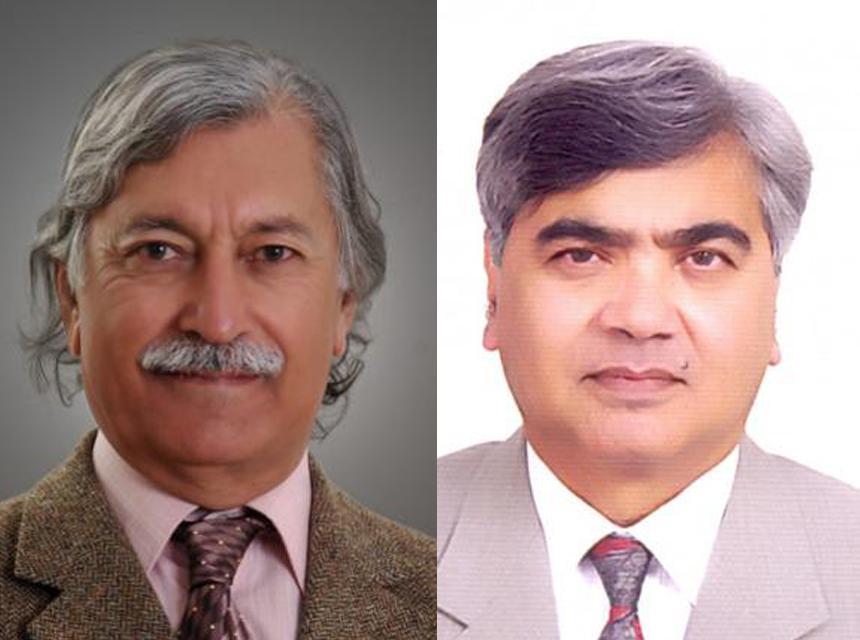 Two Pakistani TWAS Fellows, Mohammad Qasim Jan and Kausar Abdulla Malik, have recently been appointed as ministers in the Caretaker Government of Pakistan. 
The Caretaker Government is a provisional government whose main duties are to ensure free elections in the country and run the day-to-day governmental functions until the next election is complete. 
Jan has been appointed member of the provincial interim cabinet of Khyber Pakhtunkhwa, a northwestern province of Pakistan. He is a mineralogist and geochemist whose studies have focused on topics such as the process that builds the Earth's crust. He has also served as vice chancellor of three universities and is a former president of the Pakistan Academy of Sciences.
Malik has been appointed as Caretaker Federal Minister for National Food Security and Research. He is an biotechnologist and agricultural scientist with a long history of public service, having served for example as honourary secretary of Pakistan's National Committee on Biotechnology. He has also been vice chairman of the Punjab Agriculture, Food and Drug Authority since 2016.
TWAS has always had a close relationship with Pakistan. The Academy's Founder and first president was Pakistani Nobel Laureate Abdus Salam, and TWAS is based at the Abdus Salam International Centre for Theoretical Physics in Trieste, Italy. Pakistani science is currently represented on the TWAS Council by Muhammad Iqbal Choudhary, vice-president for Central and South Asia. Choudhary recently spoke as part of a TWAS-sponsored round table as part of the Italian science festival Trieste Next.
Since 2012, TWAS has administered the TWAS-Atta-ur-Rahman Award in Chemistry, named for one of Pakistan's most influential scientists and given annually to a chemist who is no older than 40. TWAS also hosts numerous fellowships with Pakistani institutions, most recently initiating PhD and postdoctoral fellowships with Lahore University of Management Sciences.