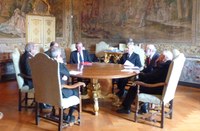 Palis was also officially inducted as a foreign member of the Lincei, one of 42 new members elected this year. The Lincei will be celebrating its 408th anniversary next year. One of the world's oldest and most prestigious science academies, the Lincei includes Galileo Galilei among its first members.
The aim of the Antonio Feltrinelli Prize, which carries a €250,000 cash award, is to honour distinguished scholars and institutions in the various fields of science and the arts, including the humanities; physical, mathematical and natural sciences; literature; arts; and medicine.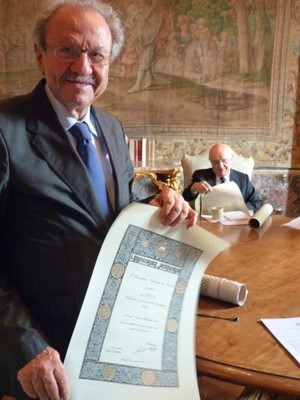 TWAS received the award under a special category designated "for exceptional enterprise of high moral and humanitarian value." The Remedial Education Center of Gaza was also honoured in this category.
Lamberto Maffei, president of the Lincei, in presenting the award, praised TWAS for its success in advancing "the scientific and technological capacity of developing countries as an indispensable prerequisite for sustainable economic development."
In accepting the prize on behalf of TWAS, Palis thanked the Feltrinelli Foundation for bestowing the award on the Academy and expressed his sincere hope that TWAS would continue to "live up to the ideals and do the good work" for which it was being recognized.
He also expressed thanks to the Italian government, which has been TWAS's "primary benefactor" since its its inception in 1983.
For additional information about the Premio Feltrinelli and the Accademia Nazionale dei Lincei, see www.lincei.it.