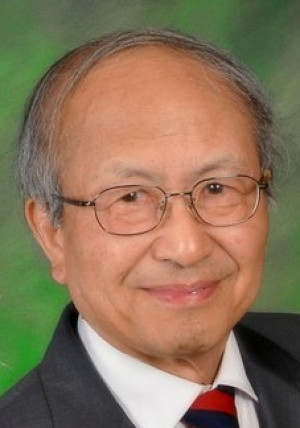 Fellow
Kwon

Wook Hyun

Current country of residence

Korea, Rep.

Biodata

Kwon is professor emeritus, School of Electrical and Computer Engineering, Seoul Natl. Univ. (SNU), where he was prof. from 1977 to 2008; chaired professor of Daegu Gyeongbuk Inst. of Science and Tech. (DGIST) from 2010 to 2014; visiting chair professor of DGIST since 2014. He obtained his BS (1966) and MS (1972) from SNU, and a PhD (1975) from Brown Univ. (BU). He received the Natl. Academy of Sciences Award, 1997; BU Engineering Alumni Medal Award, 2003; and Korea Highest Scientist and Engineer Award, 2007. He is a fellow of IEEE, 1999; National Acad. of Engineering of Korea (NAEK), 1995; Korean Academy of Science and Technology (KAST), 1998; and Intl. Federation of Automatic Control (IFAC), 2010. He was President of Institute of Control, Robotics and Systems (ICROS), 1999; Korean Institute of Electrical Engineers (KIEE), 2001; and IFAC, 2005-08. He was also vice president of NAEK, 2002-06; and vice president of KAST, 2007-10.

Section

05. Engineering & Computer Sciences

Country where living and working for the majority of the last 10 years

Korea, Rep.
Last updated on 12/07/2023