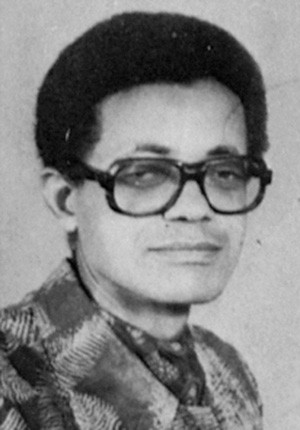 Fellow
Malu Wa Kalenga

Félix

Current country of residence

Congo, Dem. Rep.

Biodata

Malu Wa Kalenga obtained his MSc in 1963 from Berkeley, the University of California, in the US; and his PhD in 1969 from Louvain University, in Belgium. He was Professor at the Faculty of Applied Sciences at the University of Kinshasa, Democratic Republic of the Congo (DRC). In his country, he covered many prestigious positions, including General Commissioner of Atomic Energy, Director of the "Service présidentiel d'études", and President of the National Science Council. International positions included: Member of the Board of Governors of the International Atomic Energy Agency (IAEA), Vienna; President of IAEA General Conference, and Board Member of the United Nations University, in Tokyo. He received many awards including: the Silver Medal of the Civic Merit Africa, and Gold Medal for Scientific Achievement, also from Africa; Chevalier de la Ordre de la Francophonie et du dialogue des cultures; Commandeur of the Ordre national du Léopard, DRC; and an award from the Global Energy Society for Eradication of Poverty and Hunger, in the US. He was one of the founding members of the then-Third World Academy of Science (TWAS), based in Trieste, Italy.


Keywords

Mathematical studies of non linear phenomena; nuclear engineering; energy economics; nuclear physics.

Country of birth

Congo DR

Section

08-Mathematical Sciences

Country where living and working for the majority of the last 10 years

Congo, Dem. Rep.
Last updated on 16/02/2018