Researcher with Jordan University of Science and Technology in Irbid, Jordan is a pioneer in sustainable energy research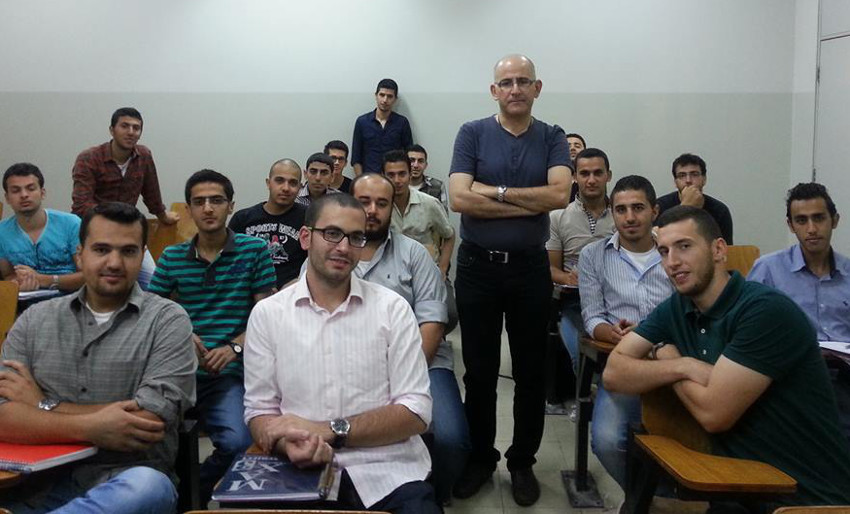 The future of our energy infrastructures relies on engineers who can devise efficient, economic and clean ways to gather, store and use that energy.
One such device is a mechanism that helps heat-storage units maintain their warmth levels by using temperature and pressure sensors. Those sensors govern the movements of an internal partition that can block heat from leaving the container. This 'smart' thermal insulation system is one of several projects from mechanical engineer Mohammad Ahmad Al-Nimr.
Al-Nimr has investigated heat management in numerous processes, including the heat-collecting work of solar thermal panels. He has developed improvements on solar water purification systems, air conditioning systems, cooling towers and containers that collect, store and use solar energy. He has also proposed the inventive idea of using fins that are made of liquid metal and full of holes to increase the circulation of heat in thermal systems.
Al-Nimr received his PhD in mechanical engineering from the University of Michigan, Ann Arbor, USA, in 1991. He then joined the faculty at the Jordan University of Science and Technology, where he now teaches courses in energy and thermal power while conducting research.
He has published over 250 articles on heat transfer and energy topics – including storage, generation, conversion, management and renewability. Al-Nimr has received numerous prestigious awards, such as the Khalifa Award for distinguished professors in scientific research in 2012.
He has served as an advisor in evaluating European Union projects on research and education, such as TEMPUS, which supports advancing university-level education in the regions surrounding the EU.