Turgay Dalkara – 2013 TWAS Prize Winner in Medical Science
Research with Institute of Neurological Sciences and Psychiatry at Hacettepe University in Turkey has made findings that help us understand strokes and migraines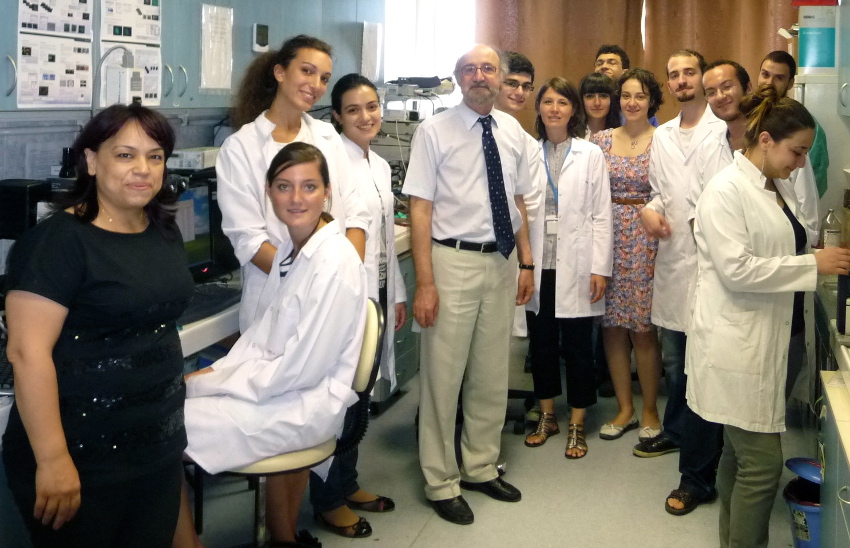 The blood is like a supply line that provides your brain with the oxygen and sugar it needs to work. If supplies run short or are completely cut off, you could suffer the second most common cause of death in the world: a stroke.
Neurologist Turgay Dalkara's research has made major contributions to doctors' understanding of cellular death, the molecule nitric oxide and its derivatives influence the rise of brain damage from a lack of blood. Recently, his laboratory also showed that injury to cells located on tiny blood vessel walls may impede circulation and worsen stroke damage by limiting how much oxygen and pharmaceuticals the brain tissue receives. These discoveries suggested that drugs that restore those cells on the blood vessel walls could complement other existing treatments. The research was published in 2009 in Nature Medicine, and included in the Nature Medicine Classics collection.
Dalkara has also done critical work on doctors' understanding of migraines, the powerful recurrent headaches that plague one in every six people worldwide. He helped connect migraines to waves of heightened activity surging through the brain, and uncovered how this wave triggered inflammation and pain. This research, which could lead to new ways to treat migraines, was published in Science and highlighted in the news section of Nature.
Dalkara is a professor, medical faculty member and director of the Institute of Neurological Sciences and Psychiatry at Hacettepe University in Ankara, Turkey. He received his medical degree in neurology and his PhD in pharmacology at Hacettepe and did his postdoctoral fellowship at the Montreal Neurological Institute, McGill University, Canada. He joined Massachusetts General Hospital at Harvard Medical School in Boston, USA, in 1992 and has since then conducted research there during the summers as a visiting faculty member.
Dalkara established Turkey's first neuroscience PhD programme in 1991 to train scientists who also work as doctors. He started the first MD-PhD combined programme in Turkey in 2003 and founded a Turkish committee to organize neuroscience research activities nationwide.