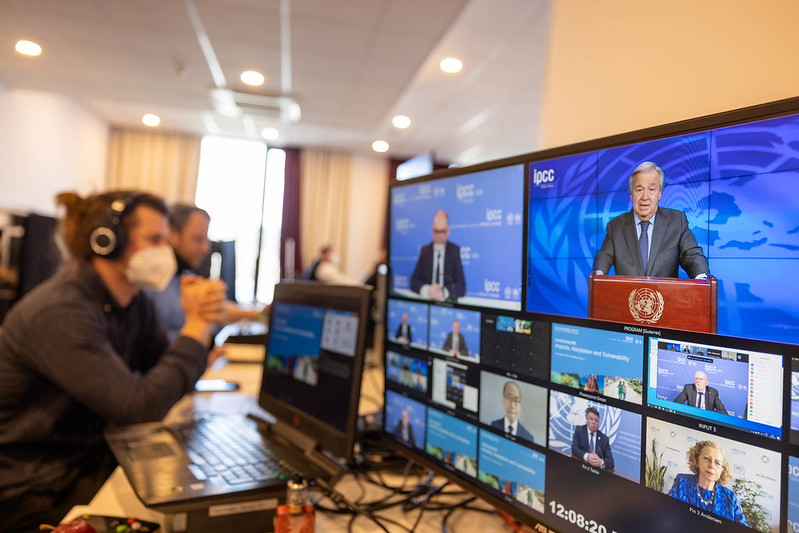 This is a milestone week in the global push to respond to climate change, as the Intergovernmental Panel on Climate Change (IPCC) has opened a two-week-long virtual meeting to consider a key report on climate change mitigation.
The IPCC is currently preparing its Sixth Assessment Report (AR6), which was first drafted with outlines approved in 2017. AR6 consists of contributions from each of the three IPCC Working Groups. Two working groups already completed their assessment, which was approved. Working Group I—on the physical science basis of climate change—showed that climate change is widespread and intensifying. Working Group II—on impacts, adaptation and vulnerability—said that the scientific evidence that climate change is a threat to humanity and the planet is certain, and described how actions taken today will influence how humanity and nature will respond in the future.
The contribution of Working Group III, which is made up of over 200 experts from a highly interdisciplinary array of relevant fields, is now being considered by the Panel in a virtual session that started on 21 March and will continue until 1 April 2022. The approval plenaries are being held remotely due to COVID-19. 
In this context, mitigation entails any actions that reduce the rate of climate change. This is achieved by reducing greenhouse gas emissions or removing greenhouse gasses from the atmosphere altogether. The effort is relevant to the future of energy, transportation, construction, industry, waste management, agriculture, forestry and land management. Working Group III doesn't advocate directly for mitigation options, but does help identify how climate policy goals might be met. Policy instruments, governance options and social acceptability of the potential measures are all part of their considerations.
The Working Group III session will consider and approve the summary of the report for policymakers line by line, through a dialogue between government representatives and report authors. The authors will ultimately determine what is scientifically sound. The session will conclude with the acceptance of the underlying scientific-technical assessment, and the Fifth-Sixth Session of the IPCC will formally accept the entire report. 
A synthesis report, which integrates all of the Working Group contributions and three special reports produced in this Sixth Assessment cycle, is scheduled for completion in the last quarter of 2022.
In line with both the work of the IPCC and Sustainable Development Goal 13 on climate action, UNESCO-TWAS has numerous initiatives that centre on climate research and action in the global South. 
This year, the Academy launched TWAS-Elsevier Foundation Project Grants for Gender Equity and Climate Action, a programme that will award grants to teams of 2–5 women scientists for projects that are scientific but also action-oriented. The deadline to apply is 19 May 2022.
Climate change was a key part of The Jeddah Declaration of TWAS Fifteenth General Conference, adopted on 4 November 2021. The Declaration called for an increased efforts at decarbonization, and a bigger focus on the role of methane emissions and the unsustainable usage of resources. 
Climate is a key element of the TWAS-Samira Omar Innovation for Sustainability Award, which, in 2021, was awarded to Nigist Asfaw of Ethiopia for her outstanding work in promoting green chemistry in her country and across Africa; and, in 2020, to Badabate Diwediga of Togo for promoting sustainable land management towards agricultural innovation, rural transformation, and climate change mitigation in Africa.
Sean Treacy