Partnerships for shared prosperity through technology
On 7 March, TWAS Executive Director Romain Murenzi participated in a side-event called 'Delivering on the Doha Programme of Action: Innovative partnerships for technology transfer and STI capacity development'. The event, organised by the United Nations Technology Bank for the Least Developed Countries (UNTB), emphasised the importance of partnerships promoting sustainable development in LDCs.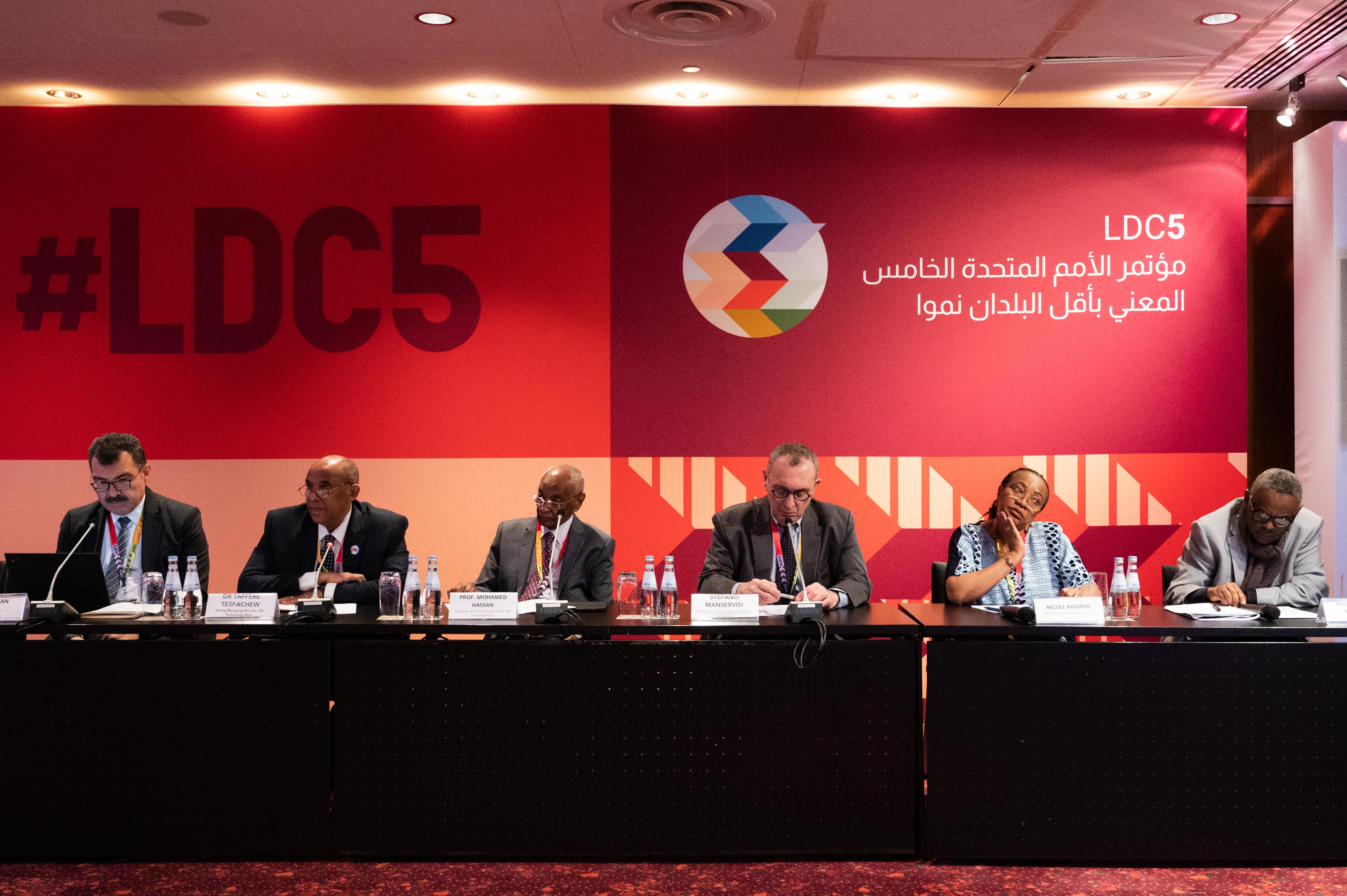 "The world is now experiencing the Fourth Industrial Revolution. Artificial intelligence, gene editing, advanced robotics and global interconnectivity are transforming society. Science and technology are therefore essential to keep pace with these emerging fields, and of course Least Developing Countries should not be left behind," Murenzi said.
He called partnerships "paramount" and stressed that TWAS responds to the needs of young scientists in countries that are still developing their research infrastructure. To do that, the Academy works with many partners, including the Swedish International Development Cooperation Agency (Sida), the Italian Government, the German Federal Ministry of Education and Research (BMBF), and the Islamic Development Bank (IsDB).
Murenzi also emphasised that in 40 years TWAS has built a strong network. The Academy is based in Trieste, Italy, on the campus of the Abdus Salam International Centre for Theoretical Physics (ICTP), and both hosts and works with the Organization for Women in Science for the Developing World (OWSD) and the InterAcademy Partnership (IAP). Furthermore, all these organisations are part of the 'Trieste System' of scientific organizations and the Scientific and Innovation System of Friuli Venezia Giulia (SiS FVG).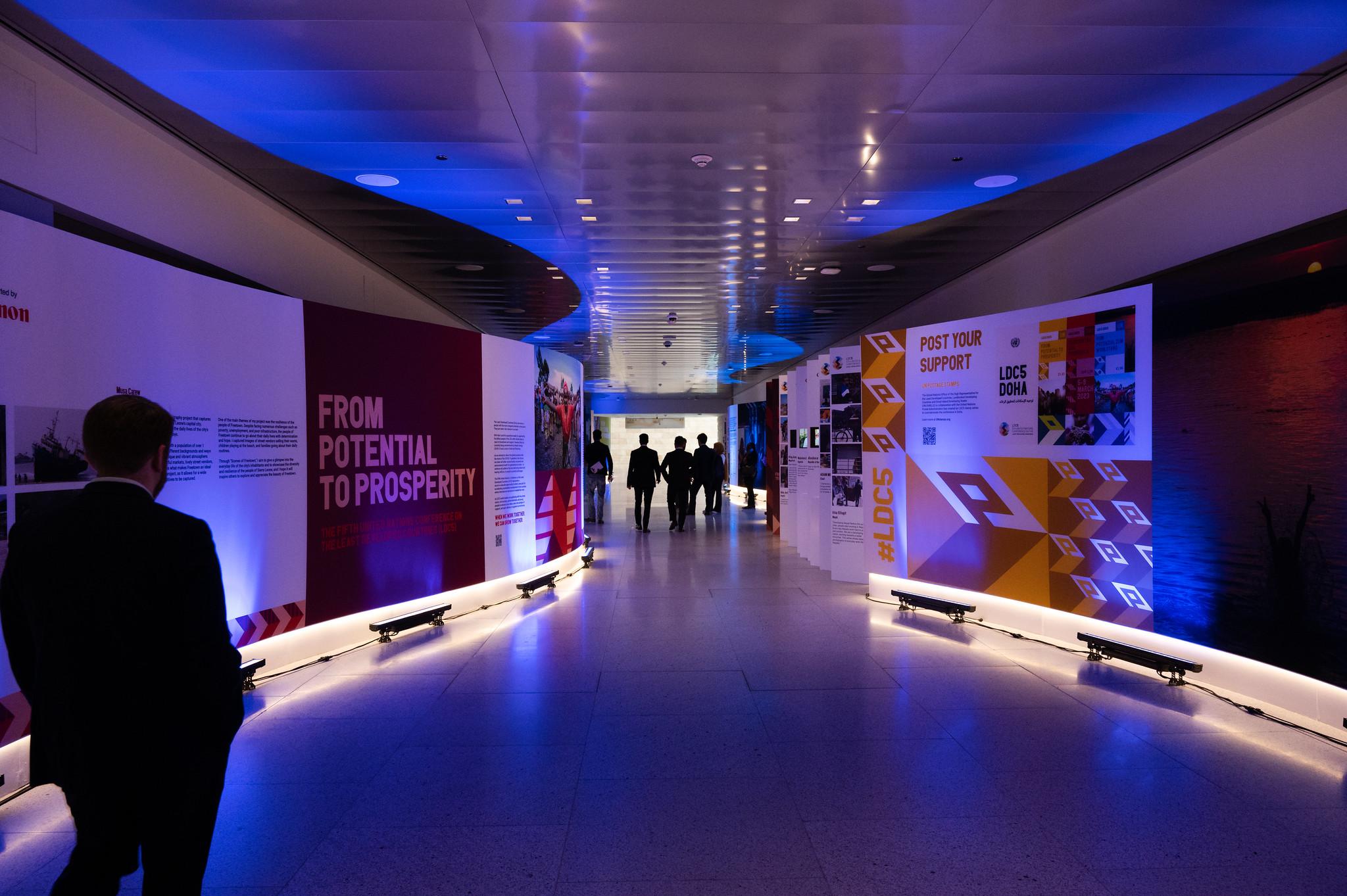 An Online University for the LDCs
The goals of LDC5 are outlined in the Doha Programme of Action for the Least Developed Countries for the Decade 2022-2031, which was endorsed by the UN General Assembly in 2022. One of its targets is to undertake feasibility studies to explore establishing new platforms to assist Least Developed Countries, including an online university.
This online university aims to provide high-quality education, particularly in STEM fields, to more scholars in LDCs. According to Rabab Fatima, Secretary-General of LDC5, "this initiative, along with the other education goals and ambitions of the Doha Programme can equip millions of young girls and boys to become agents of transformative change, though newfound innovation and entrepreneurial skills."
To discuss this project, on 8 March Murenzi joined the high-level side-event on it, jointly co-organized United Nations Office of the High Representative for the Least Developed Countries, Landlocked Developing Countries and Small Island Developing States (UN-OHRLLS), Education Above All, the Commonwealth and UNESCO.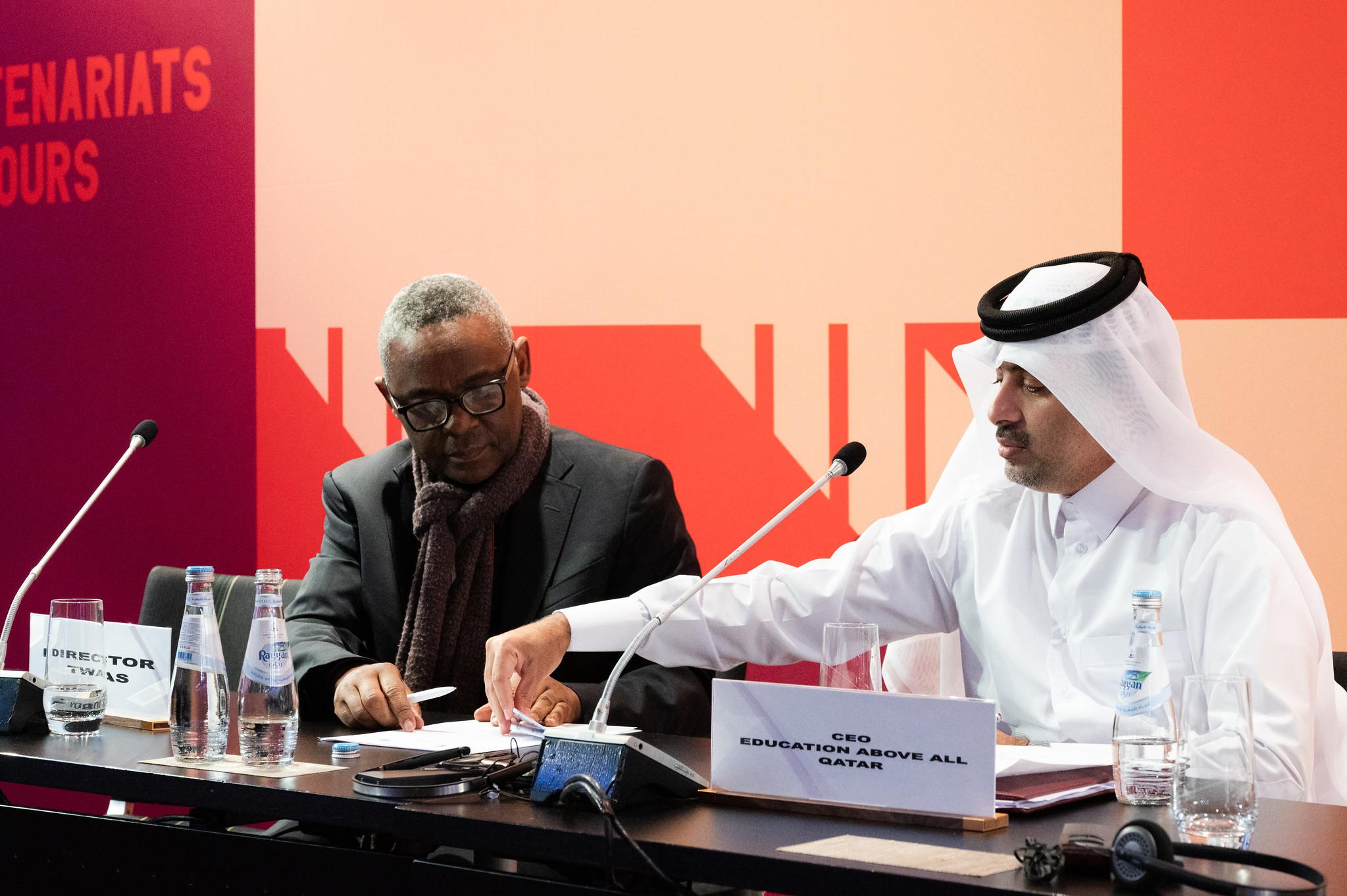 "We must work together to address digital divides both within and among countries, including gender digital divides and rural-urban divides," Murenzi said.
"We must also support LDCs to build capacity for online higher education. This will require not only access to the internet, but also devices to access the courses and skills to use them," he added.
Murenzi also emphasised that expanding network connectivity in LDCs will bring new challenges. "While working to make quality distance learning a reality for millions, we must address concerns about privacy and data security," he observed, stressing that "we must make sure that online courses are not only available to as many people as possible, but also that good structures for quality assurance of online education are in place."
Supporting women scientists from Least Developed Countries
The OWSD-TWAS panel on 'Becoming leaders: Young women scientists from LDCs share their stories' took place on 8 March – International Women's Day – and was moderated by Tonya Blowers, OWSD Programme Coordinator. The event demonstrated how specialised networks, tools, and resources can support young women scientists from LDCs to step into influential positions in scientific research and policy making in their own countries.
Among the panellists were Olubukola Oluranti Babalola, OWSD Vice President and TWAS Vice President for the African region; Fathiah Zakham OWSD-Elsevier Foundation 2020 Awardee, TWAS-Al-Kharafi Prize winner and Alumna of the TWAS Young Affiliates network; Prativa Pandey, OWSD Early Career Fellow; and Giovanni Ortolani, TWAS Public Information Officer.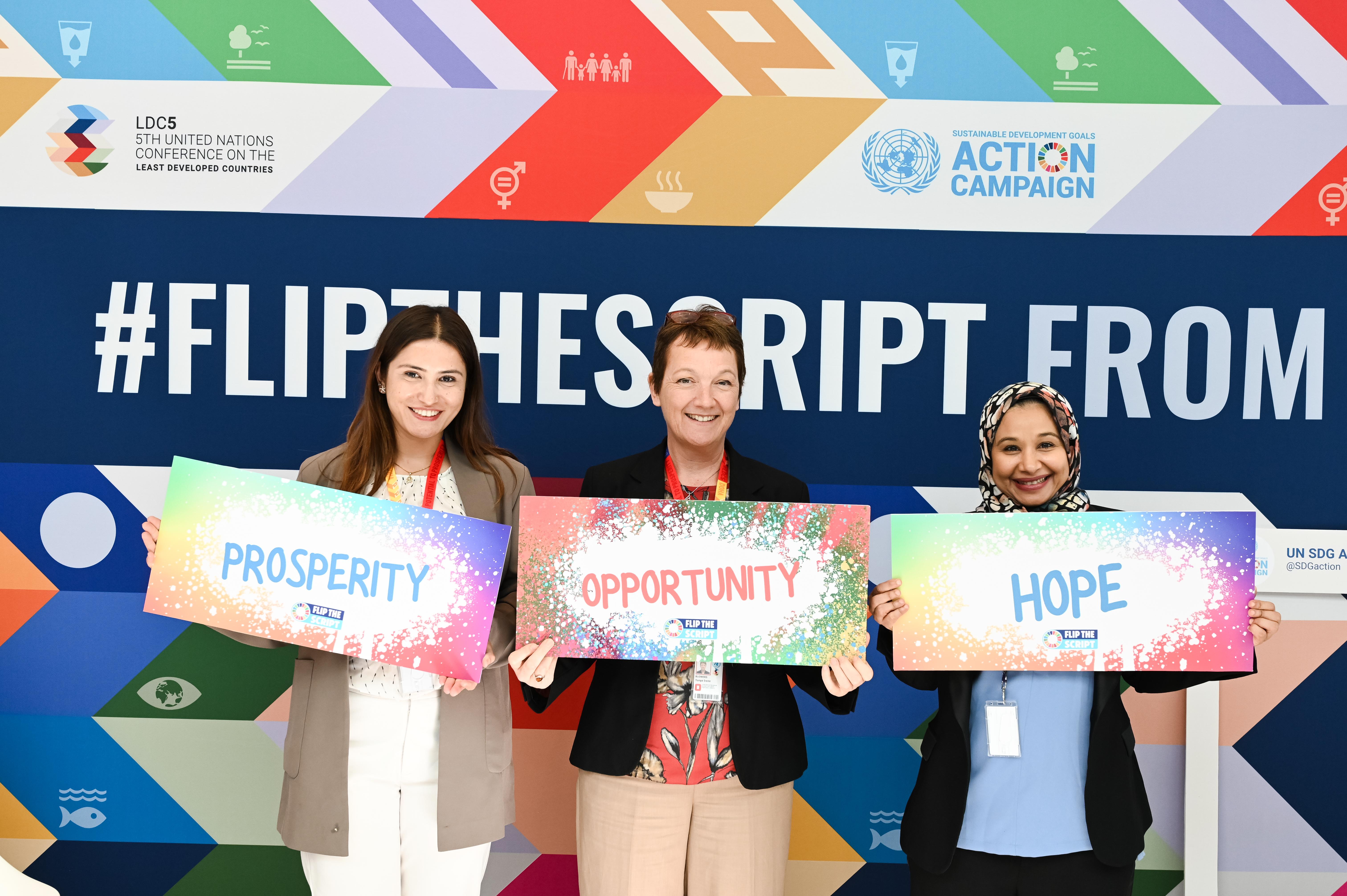 Babalola Ulubukola described her journey from one of the first cohort of OWSD PhD Fellows to Vice President of TWAS. "That journey may not have been so successful if not for Sida trough the umbrella of the Organization for Women in Science for the Developing World," she said, emphasising that research training, career development and networking opportunities are paramount for women scientists throughout the developing world at different stages in their careers.
Ortolani noted that TWAS ensures women scientists are taken into account when designing new programmes, as well as when evaluating applications from women scientists. He also pointed out that TWAS focuses its dissemination of programme announcements on women, and recalled that in 2021-2022 the TWAS-Sida Research Grants programme achieved a 50-50 gender balance.
He also discussed the importance of science communication in raising visibility for women scientists from LDCs. "We must support women in science not only on International Women's Day, but every day," he urged.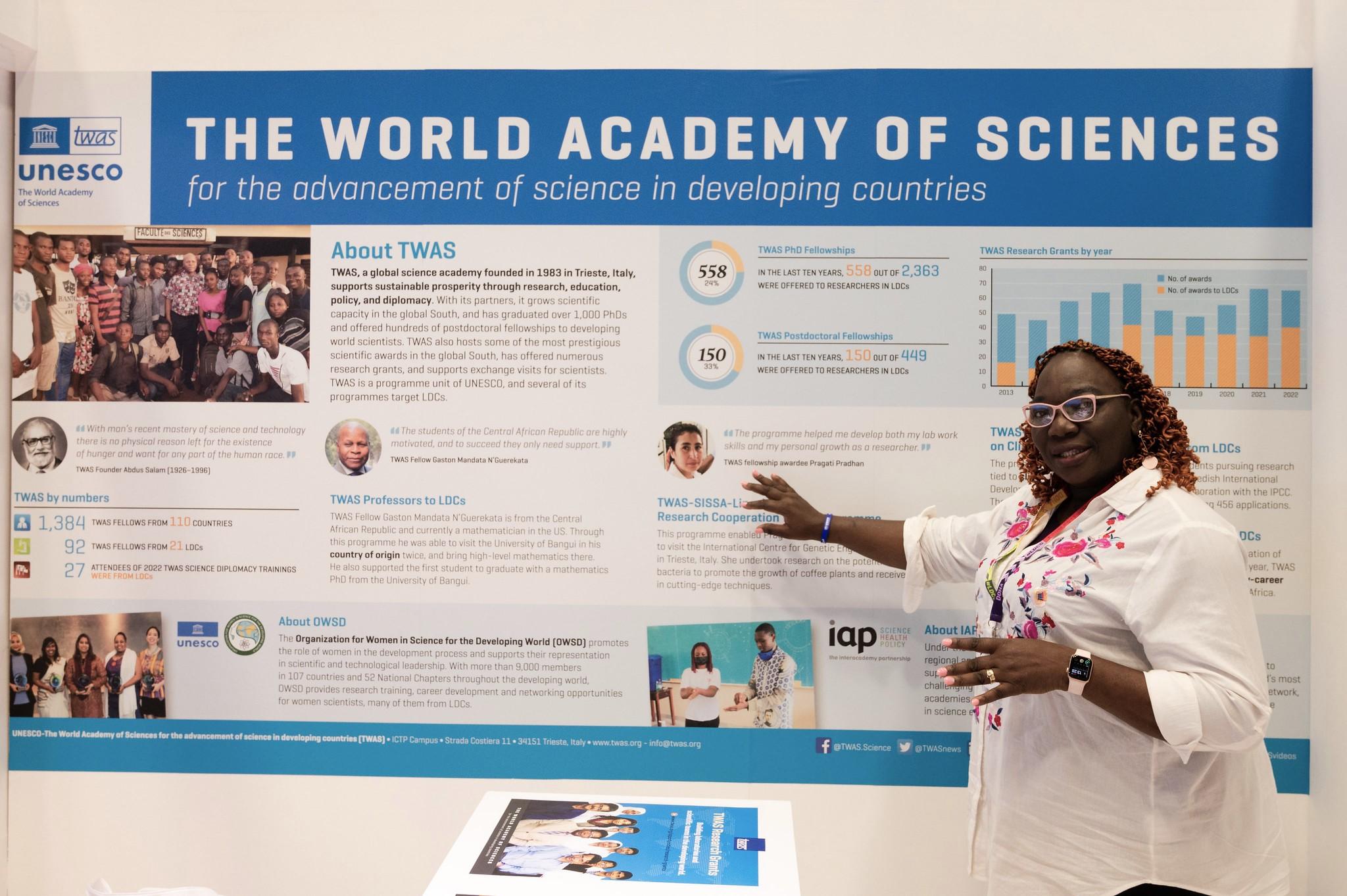 Fruitful meetings
During the conference, the TWAS executive director met representatives of international organisations, governments and scientists.
Murenzi had a meeting with Jochen Flasbarth, State Secretary, Federal Ministry for Economic Cooperation and Development, Germany, to discuss the importance of gender issues in STI and digitalization of education.
He also met Drew Smith, Director-General for International Assistance Policy, Canada, to exchange views on how to develop crucial scientific capability in LDCs
TWAS today has more than 1,300 elected Fellows representing over 100 countries, including Qatar. Tingwen Huang, Professor at Texas A&M University at Qatar, is one of them, and the LDC5 conference provided TWAS officials with the chance to get to know him in person and visit the university's research institution.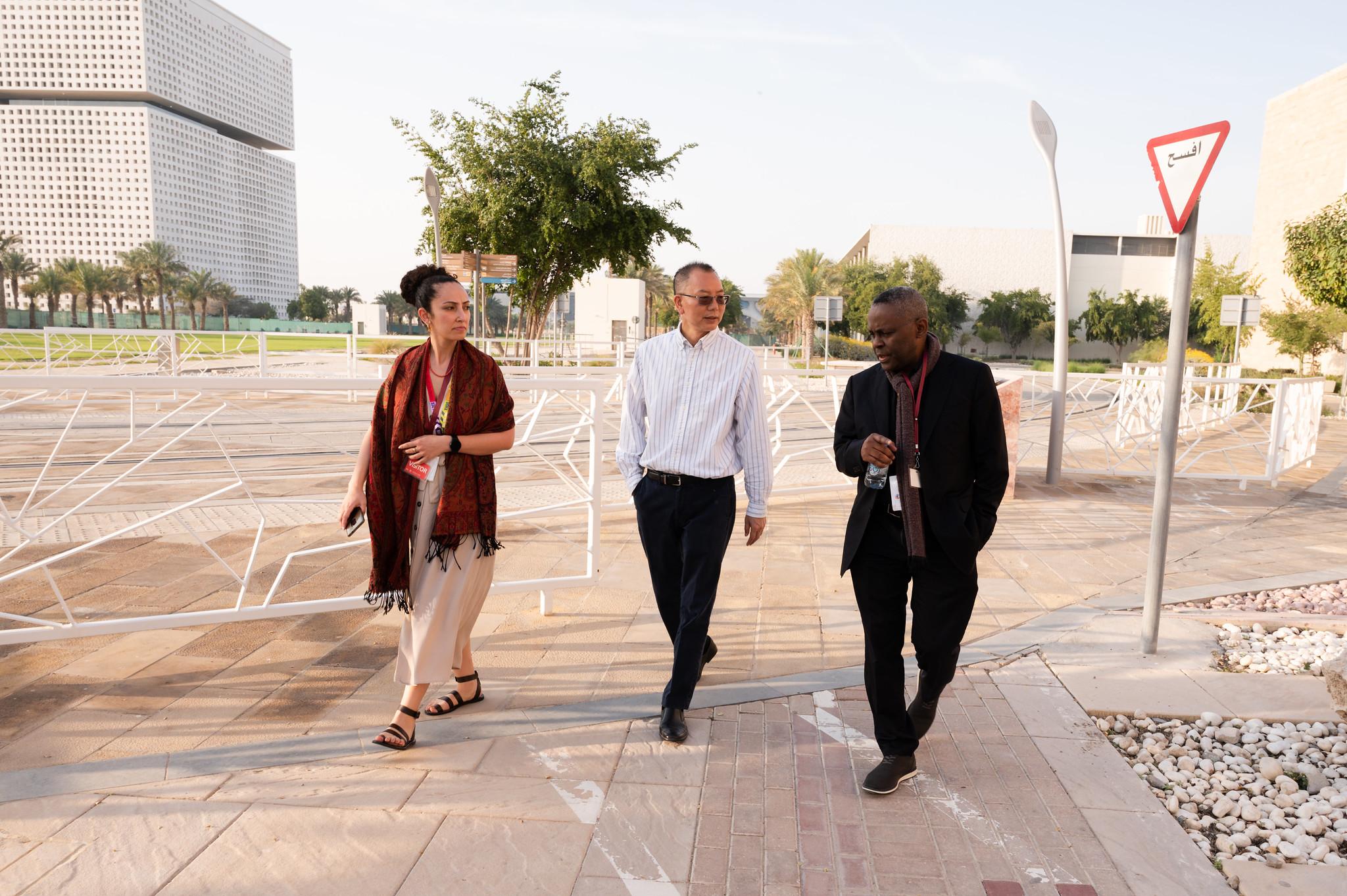 But LDC5 offered many more attendees the opportunity to discover how TWAS and its partners promote scientific strength in the global South. The TWAS booth, whose first visitor was UNESCO Deputy Director-General Xing Qu, provided the ideal backdrop for many impromptu meetings.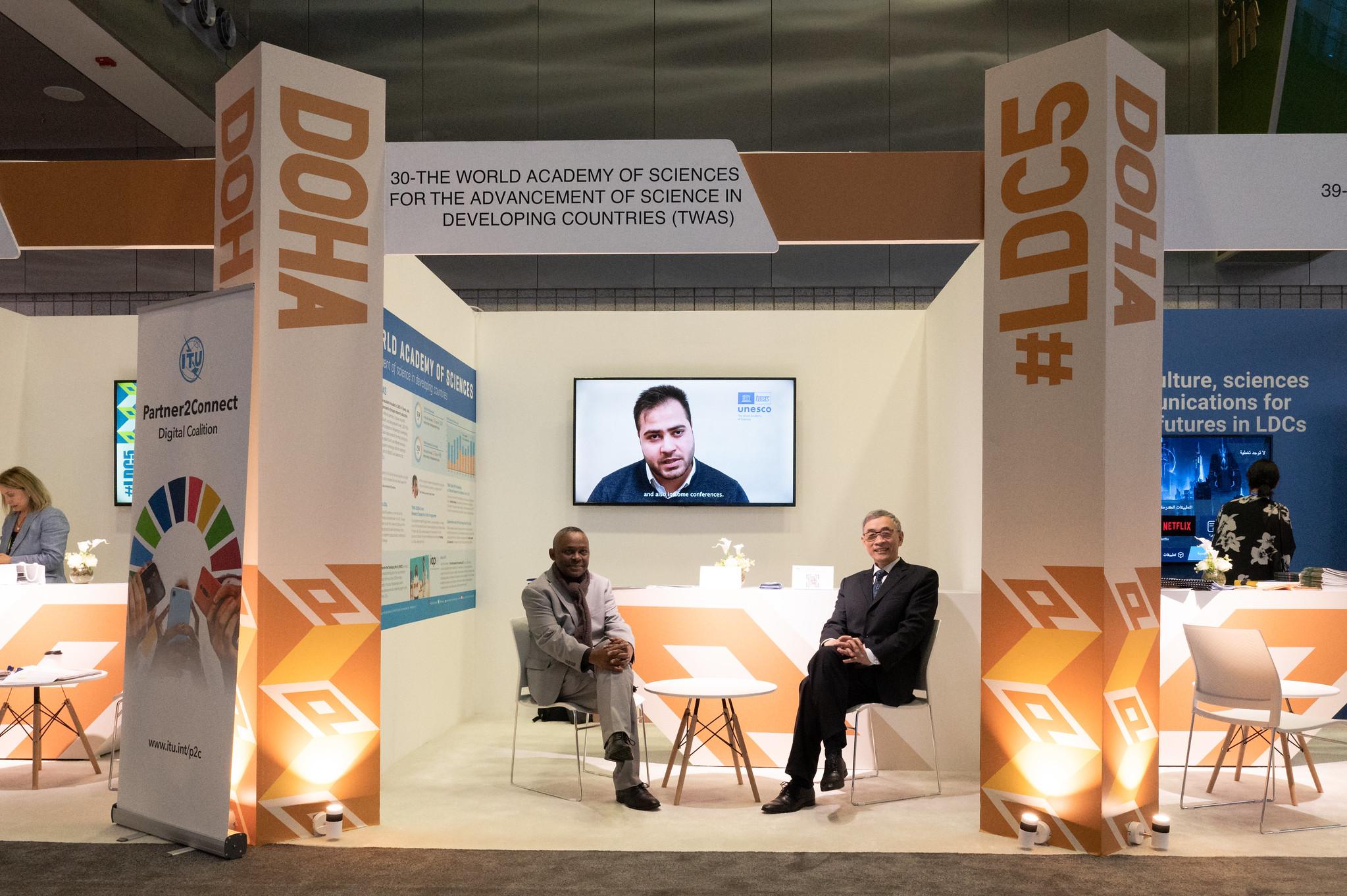 LDC5 concluded with countries adopting concrete measures to implement the Doha Programme of Action  – which aims to renew and strengthen commitments between LDCs and their development partners – marking a transformative turning point for the world's most vulnerable countries.
"The commitments and responsibilities do not stop and start with the signing of the documents or attending conferences. They must be integral to our efforts towards 2030 and extend for the full decade," said Amina Mohammed, Deputy Secretary-General of the United Nations, at the closing plenary meeting.
Giovanni Ortolani
---
More photos are available here and on the TWAS Flickr page.