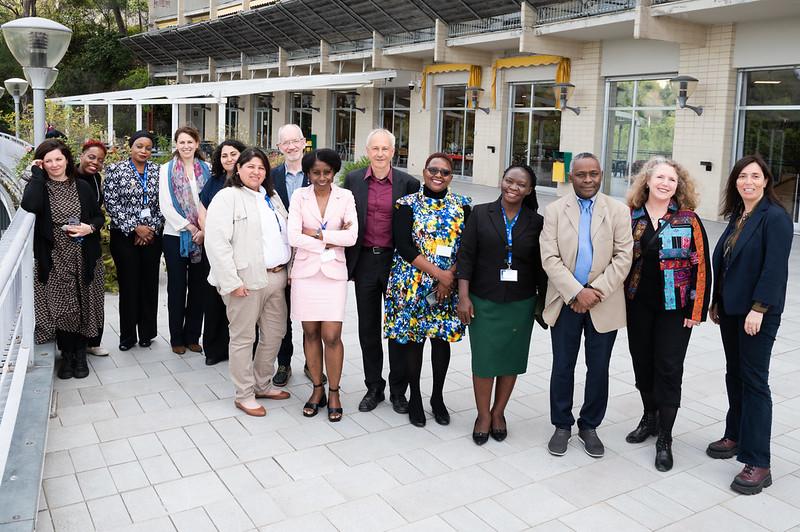 Leaders of teams that won first-of-their-kind TWAS-Elsevier Foundation Project Grants for Gender Equity and Climate Action assembled in Trieste, Italy, for a unique workshop. The goal was to train the leaders, all of them women, on how to ensure that their work leads to tangible, real-world outcomes.
The event, held 18–19 April, included breakout groups focused on project management, communication of impact, and teamwork. The two days of activities also included high-level speakers who explained how to achieve a key sustainable development agenda item: climate action. Among them was Lučka Kajfež Bogataj of the University of Ljubljana, Slovenia, who shared the 2007 Nobel Peace Prize as part of the Intergovernmental Panel on Climate Change (IPCC). 
Kajfež Bogataj gave an in-depth lecture on the current state of humanity's response to climate change. "We can see the world is not on the right track," she warned. "And despite the rhetoric, emissions are rising."
The grants are made possible with key support from the Elsevier Foundation, a long-time partner of TWAS. The awarded projects—led and conducted entirely by women researchers and technical experts—vary from seeking to establish sustainable home-gardens in Guatemala, to advancing climate literacy among women in Western Nepal and empowering women to improve local livelihoods through agroforestry in the Republic of the Congo. The other projects will take place in Bangladesh, Kenya, Nicaragua, Tanzania, and Uganda. 
The programme was highly competitive, demonstrating a strong need for support for such projects in science- and technology-lagging countries (STLCs). It received 163 applications, and over 20 of those proposed projects were highly rated by the evaluators, a panel of 13 IPCC scientists who made the final decision to award eight of the project proposals. 
The workshop also attracted the attention of local media outlets, including Italian public broadcasting service RAI, which interviewed Kajfež Bogataj and others involved on climate- and gender-related issues. Globally, the event resulted in more than 10 articles, TV and radio reports.
Climate action: It's about saving us
The event featured speakers who opened invigorating discussions on topics on critical elements of the climate crisis. Among these was how to adapt to and mitigate the crisis, as well as account for gender disparities and work toward climate justice. 
At the opening of the workshop, Kajfež Bogataj in her keynote lecture urged swift action to reduce the causes of climate change, and also help people prepare for its impact on their lives. One point she emphasised is that climate action isn't about saving the planet, which will live on with or without humanity. It's about "saving us"—making sure the planet is suitable for human habitation. 
This is why climate adaptation is so important, Bogataj said, especially for least developed countries, which will be disproportionately affected by climate change even though they contribute the least to its existence. For many populations, access to important resources such as water will rapidly diminish, and "when you have a lack of water, you have a water conflict."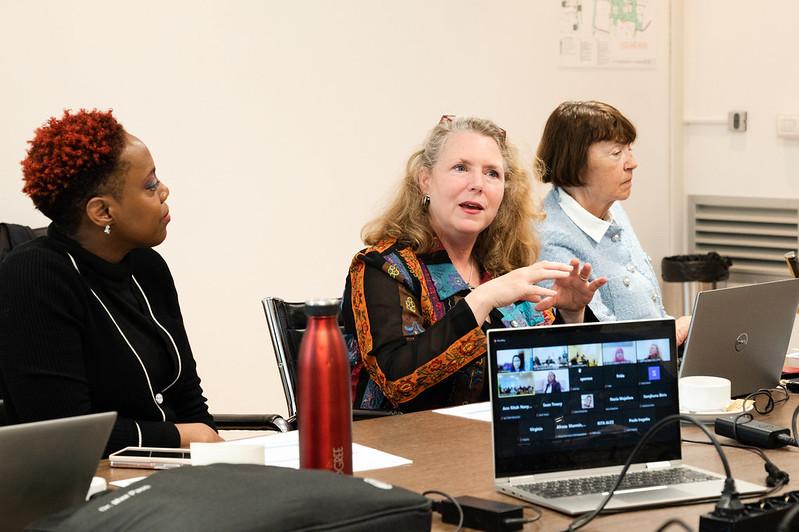 "In my view, climate change acts as a magnifying glass, small problems all of a sudden become huge problems," Bogataj said, later adding "climate change is here, it is dangerous, and unfortunately it will get much worse."
This means many individuals seeking to take climate action need to start with their own home, and actively be part of the solution in their daily lives. They can consider what kind of energy to use, for example, in their community. Should they use a green energy source or one that emits a heavy load of carbon?
Furthermore, climate change will affect the lives of women disproportionately, she said, especially in the developing world. "Climate change is not gender neutral," she said in an interview after the lecture. "It's very obvious that women are much more impacted by its effects. And on the other hand, when we look at the climate change decisions and solutions, women are under-represented."
Teamwork and gender equity
The participants also took part in a series of workshop activities led by Scott Jones, co-director of Mind the Gap, a British research and consulting organisation. Jones and Mind the Gap specialize in managing conflicts over natural resources and the environment on an international level, with a focus on women's and youth involvement.
After a keynote talk about land restoration and climate change, he walked participants through exercises on trust, as well as other group activities helping to define their strengths and 'allowable weaknesses' as team members. Together, they unravelled how to structure their teams to focus on each member's greatest talents, and open-mindedly complement each other where they might need help.
"The idea of teams and what it is that makes a team has been studied thoroughly," said Jones. "There is no one right way of doing this. The point is we are all developing ourselves throughout our careers."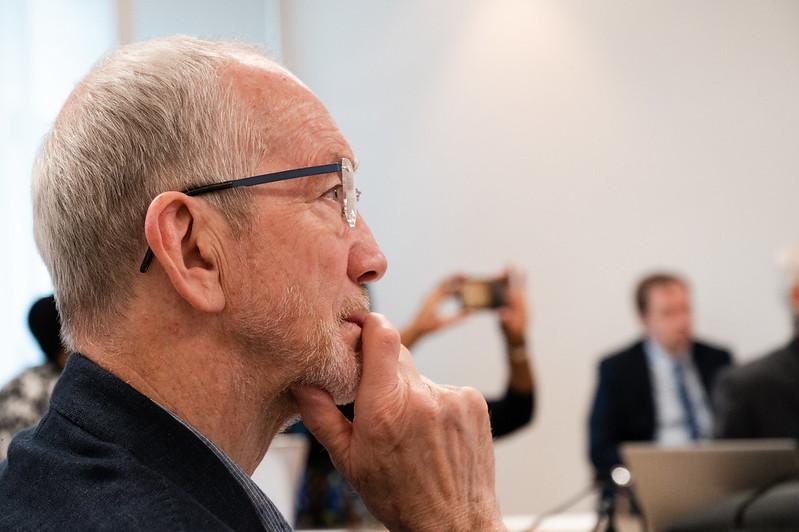 Participants also heard key messages from Anna Pirani, head of the Technical Support Unit for Working Group I of the IPCC. The session introduced three more experts, all women who are senior scientists from the developing world and have been involved in the IPCC's work, including Joyashree Roy, an economist with Jadavpur University, Kolkata, India, who also shared in the 2007 IPCC Nobel Prize; Zelina Ibrahim of Universiti Putra Malaysia who is an IPCC coordinating lead author; and Aïda Diongue-Niang, an IPCC lead author and technical adviser for the National Agency of Civil Aviation and Meteorology of Senegal.  
The panel discussed the role of gender equity in climate-related research and policy. Roy raised the point that both lifestyle choices and infrastructure are important to ensure that women are empowered. She mentioned that in her experience working with the IPCC, she and her colleagues found that projects designed to help communities adapt to climate change were failing to account for gender-related issues. And without clear attention paid to gender, they would always fall short.
"Our finding was that unless there is a conscious choice by the policymaker on the project design, adaptation projects are actually not helping advance gender equity," Roy said. "Historical inequity in terms of access to information, access to technology, and access to training demarcate gender equity. It needs to be implemented in every project. There has to be a conscious choice."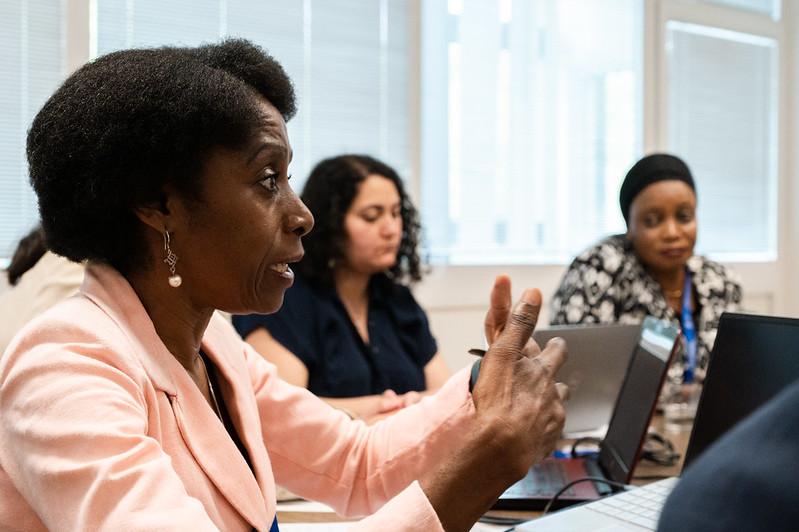 Looking ahead to climate action 
The participants said they found the workshop useful, and lauded the lessons they derived from its lectures and group discussions. They said it would help them conduct their work as they return to their home countries and manage their teams.
Congolese soil scientist Lydie-Stella Koutika is leading an agroforestry project focused on climate change mitigation, soil fertility improvement and staple food security in rural communities in the Republic of Congo. As the workshop came to a close, she said that she received insights on how to lead her team.
"I think the workshop went beyond my expectations," Koutika said. "Now, after this meeting I can see some ways to develop the members of my team. All the participants, and especially the keynote lectures, were wonderful. To say it shortly: It was positive and wholly inspiring. I am grateful to TWAS and the Elsevier Foundation for this workshop."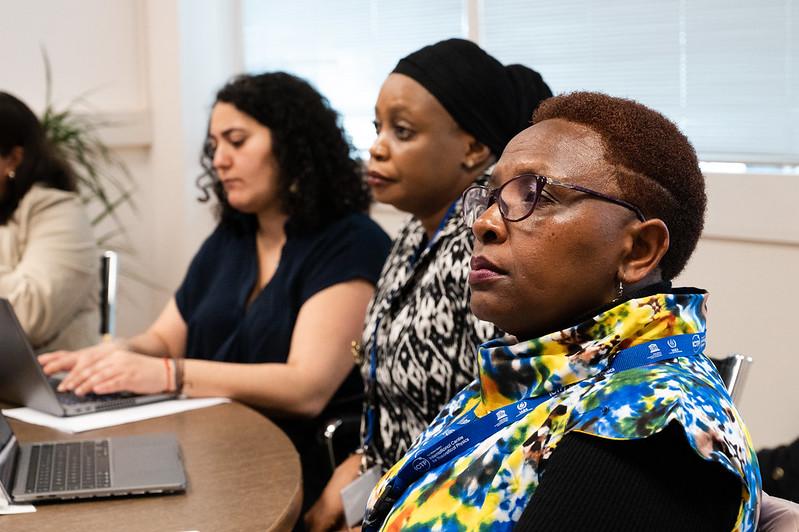 Kenyan biochemist Esther Gathoni Kanduma will lead a project on climate-smart pastoralism in Kenya. She called the programme enriching, and said that while her background is in animal health sciences, her project is largely focused on helping pastoral communities severely affected by current drought and famine adapt to climate change. 
"Working with rural farmers, I have learned a lot about climate action approaches that we as women leaders must take to empower the marginalized and most vulnerable—rural communities most affected by climate change," she remarked. "So for me, this has been an eye-opener. I will use the knowledge on adaptation options that I've learned here to help our project benefit the women in this vulnerable group." 
Kanduma emphasized that a take home message for her was holding governments and institutions accountable for climate change, rather than let them get away with 'greenwashing'—claiming a sustainable mantle while not taking actions to match their words. 
What justice is there for a government or industry that promises to implement climate adaptation or mitigation strategies, but they're not really doing anything about it?" she said. "From this workshop, I have learned that we need to start working to say loud and clear: mitigate or help adapt. Step forward and make truly tangible changes to save our planet and people."
Sean Treacy
Cristina Serra and Giovanni Ortolani also contributed to this article
---
To see a gallery of photos from the event, see a dedicated album on the TWAS Flickr page.