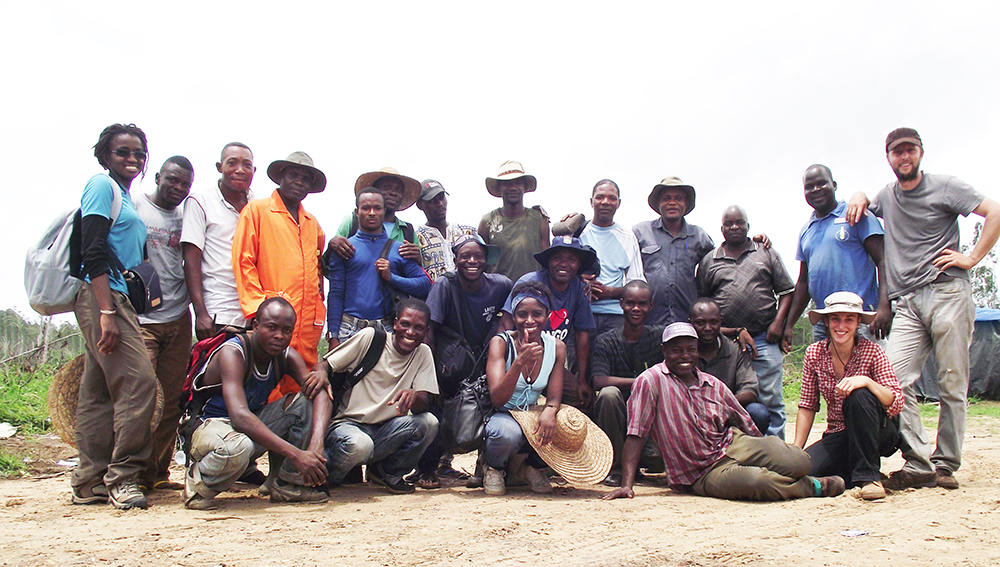 Eight winning teams of grants for gender equity and climate action were announced today at an event at COP27, the 2022 United Nations Climate Change Conference, on 15 November. The projects have three common themes: to strengthen gender equity; to address the climate-related needs of local communities; and to transfer knowledge from scientific research to real-life scenarios.
The eight projects vary from seeking to establish sustainable home-gardens in Guatemala, to advancing climate literacy among women in Western Nepal and empowering women to improve local livelihoods through agroforestry in the Republic of Congo. The other projects will take place in Bangladesh, Kenya, Nicaragua, Tanzania, and Uganda.
The projects are entirely led and conducted by women researchers. They are made possible by a new grant programme emphasizing gender equity and climate action from UNESCO-TWAS with support from the Elsevier Foundation.
These project grants are awarded to teams of between two and five women for scientific projects with the potential to produce tangible change. The leader of each project is a woman scientist, holding a PhD, living and conducting scientific work in a science- and technology-lagging country (STLC). Their team members are either scientists or technical experts in a field relevant to the project, from any developing country. Sustainable Development Goal 13, which calls for urgent action to combat climate change and its impacts, will guide these projects.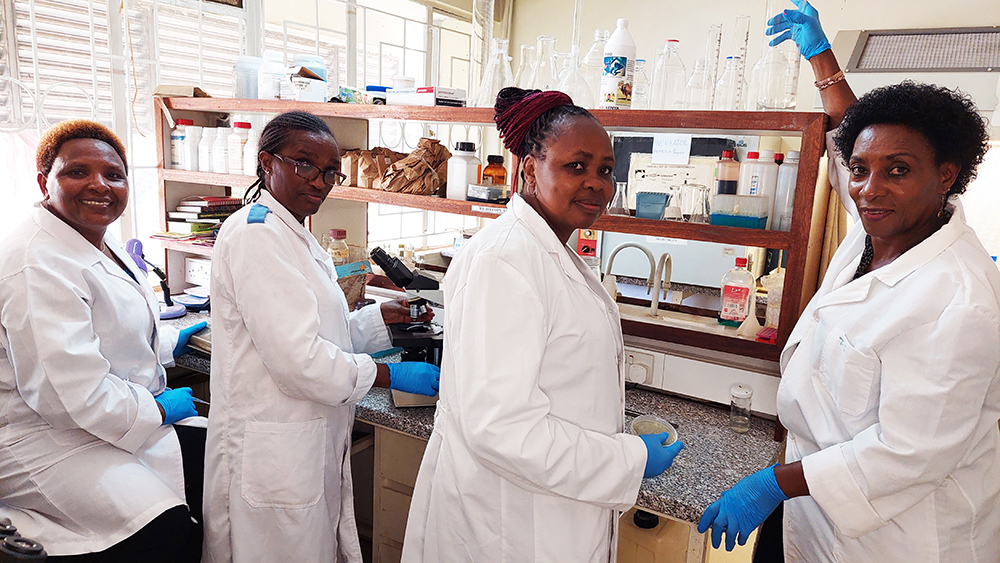 The awards follow completion of a highly competitive process. The programme received 163 applications, and over 20 of these proposed projects were highly rated by the evaluators, making the final decisions a challenge — and demonstrating a strong need for support for such projects in STLCs.
Ylann Schemm, Director of the Elsevier Foundation commented: "We're extremely proud to support these projects, which will make a difference locally in the fight to meet the climate change challenge and provide crucial opportunities for women scientists. The Elsevier Foundation aims to play an important role in driving inclusion in vital SDG-focused research, especially in the Global South. These awards are a shining example of what can be achieved with the right support and look forward to seeing the outcomes."
"TWAS has been increasingly concerned about the disruptions caused by climate change in developing countries," said TWAS President Mohamed Hassan. "We need to support the application of scientific knowledge for interdisciplinary and practical solutions for both adaptation and mitigation, while at the same time empowering women to lead the change. The impressive number of applications received by TWAS for this new programme is an indication of its need and validity."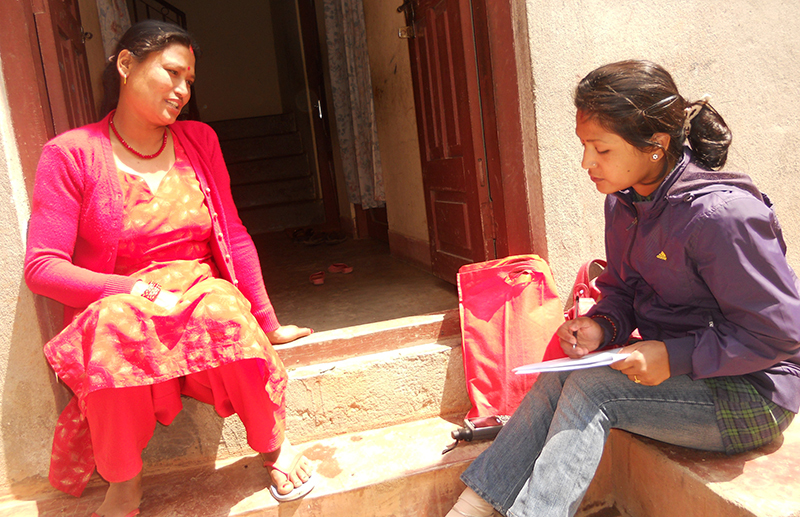 "This grant is an impressive opportunity because, for the relatively limited funding provided, it's really remarkable what can be achieved," said Anna Pirani of the University of Paris-Saclay, France, and Head of the IPCC Working Group I Technical Support Unit.
"These focused projects led by women are like 'fire starters' for concrete action on the ground, again led by women, to address climate-related challenges in their communities," Pirani added. "I hope there will be mechanisms to expand this concept. I would wish for this Programme to be strengthened to support many more initiatives across other communities and countries."
Overview of the Projects:
Nepalese social and environmental scientist Anushiya Shrestha will lead a project on addressing climate change through strengthened literacy, hands-on knowledge and awareness in Nepal, a least-developed country (LDC). Her team will include environmental expert Samjhana Bista, women's rights activist Sabitra Ghimire, and environmental expert Bhumika Sunuwar.
"Nepal is one of the most vulnerable countries to climate change, with women being one of the most affected groups," said Shrestha. "Our Project, ASHA, meaning Hope in the Nepali language, aims to improve climate literacy and climate awareness among women and girls from Western Nepal and promote women-led green enterprises."
Lebanese agricultural scientist Sarita Bassil will lead a project on improving food security and resilience to climate change by restoring traditional home-gardens with an all-woman group in San Andrés Semetabaj, Sololá, Guatemala. Her team will include social component specialist Dancin Urizar Ruiz and technical assistant Brenda Maria Noriega.
"The project seeks to establish sustainable home-gardens through a participatory process with women from the community of San Andres Semetabaj," said Bassil. "The project strives to support women governance and leadership in developing climate action that respects indigenous communities in the highlands of Guatemala and ensure their ecological, social, and environmental resilience."
Congolese Soil scientist Lydie-Stella Koutika will lead a project on agroforestry systems to enable climate change mitigation, soil fertility improvement and staple food security in rural communities of the Congolese coastal plains in the Republic of Congo. Her team will include technician and scientist Viviane Sogni Tchichelle, experienced nursery establisher Mélanie Toto, socio-economic analyst Ella Banzouzi, and field and nursery worker Prudence Ndoki.
Koutika described the purpose of the project as "empowering women to tackle climate change and food insecurity, alleviate poverty, fulfil needs in fuelwood energy and enable well-being through agroforestry, to boost sustainable development in the Congolese coastal plains."
Bangladeshi hydrologist Sara Nowreen will lead a project on enhancing climate-resilient groundwater supply and food security using aquifer storage and recovery techniques in Bangladesh, an LDC. She will work with agricultural engineer Afroza Sharmin, who will set-up instrumentation, disseminate knowledge and serve as a link to evaluate the methodological transferability to equivalent pilot sites.
"We expect to provide engineering solutions to sustainable agricultural water supply against climate stress, and improve the technical capability of community women in groundwater management," said Nowreen. "In a local context, we will recommend how to reduce the risk of clogging and improve the infiltration capacity of the Aquifer Storage and Recovery Technique."
Kenyan biochemist Esther Gathoni Kanduma will lead a project on climate-smart pastoralism in Kenya. Her team will include sustainable beekeeping specialist Fiona Mumoki, probiotics and animal-monitoring specialist Catherine Taracha, forage tree specialist Virginia Wangondu, and drought-tolerant fodder grass specialist Beatrice Tuei.
Kanduma described her climate actions project as "committed to gender equity and women empowerment in climate adaptation and mitigation through mentorship and capacity building of women and girls in pastoral communities in Kenya in climate-smart technologies applied to fodder production, methane-reducing livestock probiotics, sustainable bee farming/conservation, agroforestry and rehabilitation of degraded rangelands."
Nicaraguan hydrologist Heyddy Calderón will lead a project on building resilience and adaptation to climate change in rural schools through the empowerment of girls and women in Nicaragua. Her team will include survey and workshop facilitator Erin Blandon, tree nursery and vegetable patch coordinator Dalia Sánchez, workshop facilitator and water harvesting system coordinator Indiana Montoya, and survey and discussion facilitator and schoolgirl visit coordinator Elliet Pérez.
"Our project will provide tools to create and build resilience and local adaptation capacities through education and hands-on experience, which will be transmitted to families to strengthen these communities," said Calderón. "We will promote girls and women leadership and participation, helping them become agents of change.
Tanzanian food processing engineer Nuria Majaliwa will lead a project on harvesting technologies for climate change resilience and gender equity among small-holder farmers in rural Tanzania, an LDC. Her team will include trainer and network developer Lilian Mulamula, trainer and network developer Rita Alex, and field worker and gender-inclusive network builder Frida Nyamete.
"Climate uncertainty and lack of awareness on climate-smart agriculture challenges the livelihoods of smallholder farmers in Tanzania," explained Majaliwa. "Awareness, adoption and utilization of appropriate post-harvest management strategies will help to reduce post-harvest losses, promote food security and improve farmers income. This requires gender responsive planning and interventions."
Ugandan socio-economist Irene Bayiyana will lead a project on empowering local women for climate resilient food sovereignty in the Iganga and Kamuli districts in Uganda, an LDC. Her team will include gender expert and agronomist Paula Iragaba, gender and post-harvest handling expert Ann Ritah Nanyonjo, and agronomist and breeder Agnes Alajo.
"Our proposed project envisions empowering local women who depend on agricultural production systems with climate adaptive strategies and improved sweet potato varieties, mindful of gender needs," said Bayiyana. "Subsequently, local women will be aware of climate adaptive practices and will have access to improved sweet potato varieties to enhance household income and food security."
Sean Treacy